BLOOMBERG TV MONGOLIA EMPHASIZES GROWTH OF MONGOLIAN CAPITAL MARKETS
---
The Mongolian Stock Exchange TOP-20 index hit 21,764.14 on November 20, 2017 – a 75 percent increase YTD. The main constituents that contributed to the increase were APU /APU/, Tavantolgoi /TTL/, Suu /SUU/, Mongol Post /MNP/ and Gobi /GOV/.
The following graph compares the TOP-20 index with other global indices.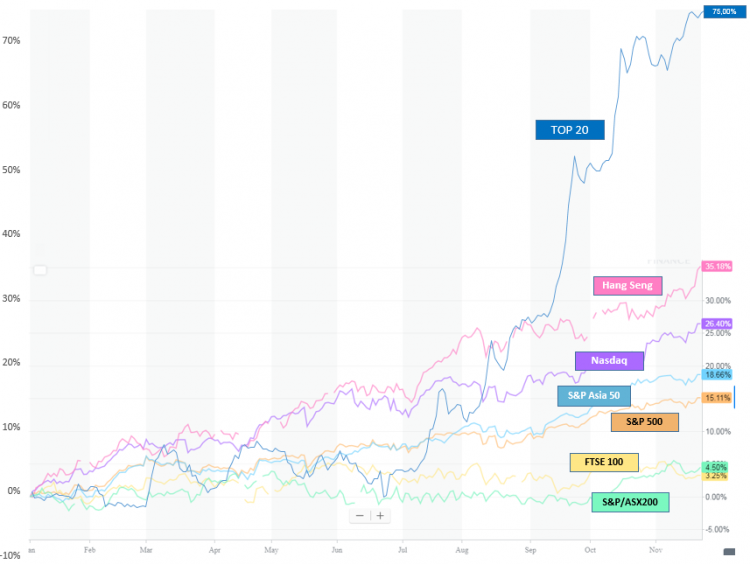 December 21, 2017
Web Design & Website Developed by Safesoft Solution LLC.
All rights reserved.